Refreshed Spirit, Absolute Bliss, at Fridays
Fridays Puerto Galera
Oriental Mindoro, Philippines
Fridays Puerto Galera embraces you in a world of essential comforts that highlights the raw beauty of your great escape. Found inside the lagoons of UNESCO-protected Muelle Bay in Boquete Island, this eco-friendly and luxury resort in Puerto Galera has one of the best beaches in Oriental Mindoro, Philippines. The place is also teeming with beautiful coral reefs just across the main beach.
A UNESCO-Recognized Gem and National Heritage
Muelle Bay is listed as one of the most beautiful bays in the world and is considered a national heritage. The International Coordinating Council of the Man and the Biosphere Programme (MAB) has reconfirmed the status of Puerto Galera as a UNESCO Biosphere Reserve during the 29th Session of the Council held in June 2017. (www.dfa.gov.ph)
Modern Comforts Amidst Natural Beauty
Fridays Puerto Galera features 24 accommodations that are equipped with an air-conditioning, hot and cold shower, wireless Internet, 49-inch cable TV, coffee and tea making facilities, safety deposit box and bathroom amenities. These are then matched with a bar and restaurant with al fresco dining, and a swimming pool with kiddie pool area.
Guest Reviews
★★★★★
Lunch on the beach
"Visited with family for the day for lunch on the beach, excellent service, food was extremely good value and the service was attentive. Great to arrive by boat. Swimming feels safe and a large roped area for this purpose" – Loosmum (TripAdvisor)

Guest Reviews
★★★★☆
A pleasant idyll!
"We had a good stay here and enjoyed the hospitality extended by the cheerful staff and the good quality restaurant here. Food and beverages were a real highlight of our time here. The pool was also excellent and we were just sad that our stay was of a short duration, rather than longer." – Perry B (TripAdvisor)

Guest Reviews
★★★★★
Nice Trip after the Lockdown!
"The resort has a uniquely great location. It is just a stone throw away to the coral garden and snorkeling part. Sea is very clean, wind touches beautifully and fresh!" – MightyJoe (TripAdvisor)

Guest Reviews
★★★★★
Nice place
"My husband celebrated his birthday at Friday's. It was a nice place, the pool was perfect, food was good and staff we're friendly and we had a huge room with a bathtub 😽 Though I won't really recommend swimming at the their beach. But in total the place is awesome and They also offer lot of activities." – levie p (TripAdvisor)

"It feels like you're in paradise. And you just might be."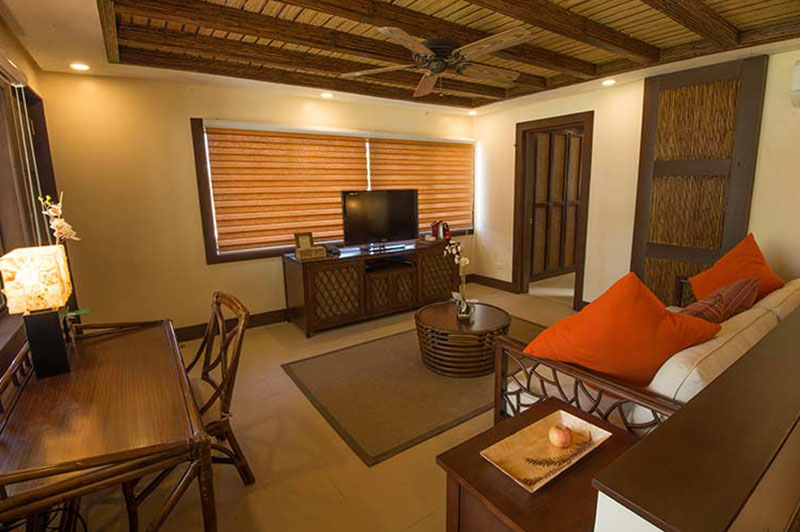 Rustic Elegance, Pure Luxury
Experience the good life inside the comforts of our charming and well-appointed rooms that open up to beautiful sea views. Our luxury resort in Puerto Galera carries the same rustic feel from our sister property in Boracay a top option for travelers.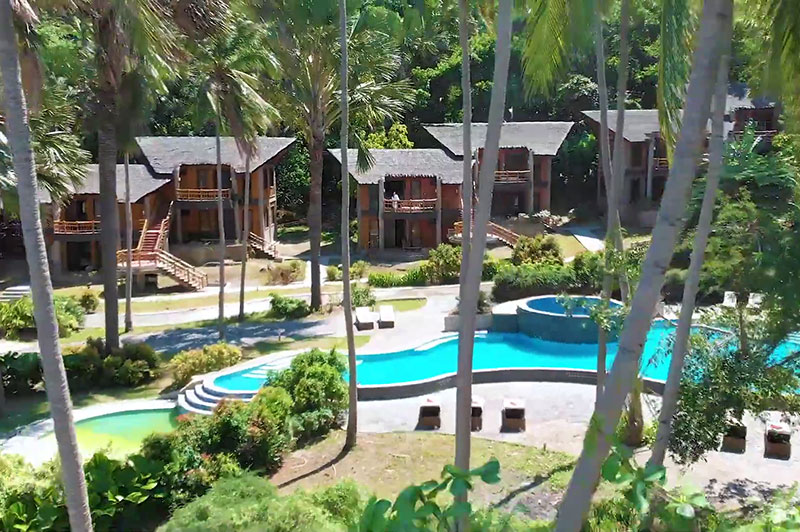 Where Ease Embraces Comfort
Designed to please even the most discerning traveler, our fitting selections deliver excellence from start to finish. Sit back and indulge as our hotel in Puerto Galera, Philippines wraps you with efficient facilities and leisurely diversions.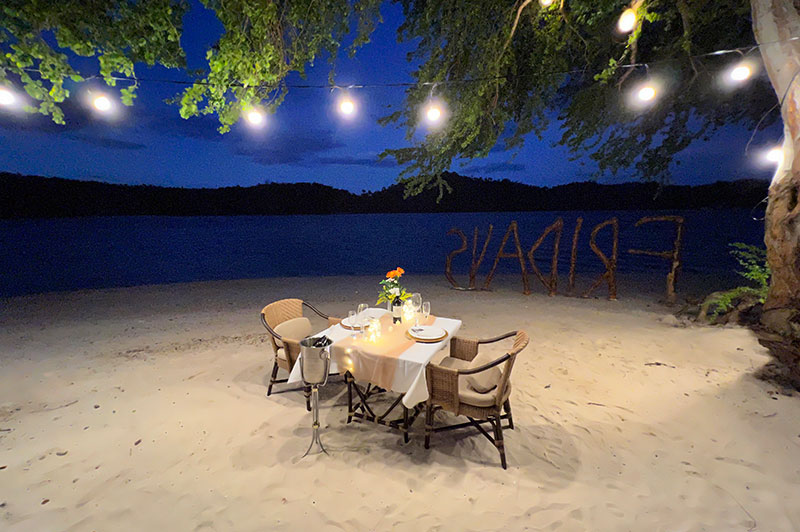 The Pinnacle of Beachfront Living
Our location inside the lagoons of UNESCO-protected Muelle Bay is one of the best spots in the area. Fridays Puerto Galera is in Boquete Island, otherwise known as Paniquian Island, that is surrounded by powdery white and pink sand and teeming blue water.